I read an article the other day about the 5 things people say on their deathbed that they wish they had done in their life.

The first was work less. That's always number One. I don't remember most of the others, but the one that really stuck out to me was that they wished they had just gone for it and lived their dreams.

The whimsical, dreamy part of me said, "right on! We should live our dreams!" The practical side of me said, but what if our dreams would be nightmares for our spouses or children?

Do we need to find a shared dream in order to live out any dreams? And can that be so difficult sometimes that we just end up living our regular old lives?

Are regular ol lives the dreams for some people? Maybe jet setters and people who have to travel all the time would love to do nothing but sit at home.

My honest to goodness dream is to live in a big, old house. With a front porch and plantation shutters. With fruit trees and meadows and a little stream. It would be to have a huge garden that we ate from all summer and canned from in late summer. It would be to teach my children at home and have them not hate me for it, or end up hating myself. It would be to have chickens and no television and no texting. Oh, and the ocean would be the backdrop. Basically, I would be Anne of Green Gables, or really Anne of the Island when she is Anne Blythe and has 7 children running around.

I would also be happy with a little cottage, 3 to a bedroom if we had to, with all the same things listed above but in England or France. Europe in general would be acceptable to me.

I am just craving some simplicity and that feels impossible here. My life is what it is and I love it with all it's craziness. But I dream of barefoot children running through meadows who never once ask to play their DS or watch tv because there is none of that.

I wish I had been able to put my finger on what I wanted back when they were little. I also wished I knew more about eating the way I do now and had started my children on whole grains 13 years ago so that I didn't have to listen to, "I like white bread better!!!"

I just don't want dreams to turn into regrets. But I'm also pretty sure my husbands dreams would include restoring old cars and racing hot rods or something. I can't imagine that lined up with my life of being transported back to the 1890's.

But my dreams are still there, I haven't given up on them. I just have to fine tune them a little so they work with my life and family.
Oh, and I'm waiting for the ship that's coming in to bank roll my life of "simplicity".

And just for you viewing pleasure, a slide show of my dreams:
Can you imagine the jam I would make living in this place?
Imagine the sack races you could have on this lawn.



This is where I would finally learn to not be afraid of natural water.
A red farmhouse? I mean, come on! Who wouldn't want to live there?

Something similar to what Anne must have lived in. And something I could live in til I died.

Can you imagine all the food I could can?
If I woke up to this every morning, I promise I wouldn't ever be grumpy!!!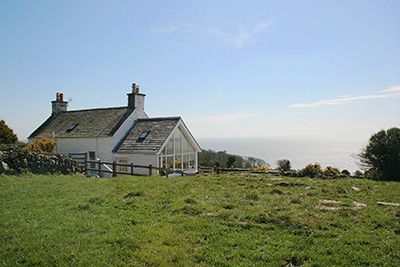 Also a place I want to live in til I die.


American camp in the San Juan Islands. Minus all the soldiers but full of ocean views and seabreezes blowing.


And if you're dreaming REALLY big, shoot for something like the Breakers in Newport, RI. It's the former home of the Vanderbilt family. We've toured it a few times, and I can honestly say I would be happy living there:)

And please don't get me wrong, I love my house, I love my life. But don't we all wish for something a little different occasionally? Something a little more dream like and a little less suburban like? Anyone?